When selling any item, showcasing your product leads to an easier sale process and often, a better sale price.
Mortgage notes are no different.
Once you decide you would rather have cash now, it's all about making your mortgage appealing to an investor.
Many of the factors that determine the value of your mortgage note are set at the note's creation — and cannot be changed. But, that doesn't mean you are powerless once you've signed on the dotted line.
Tips for Making Your Mortgage Note More Attractive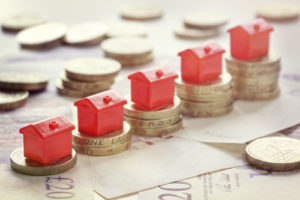 Making Your Mortgage Note More AttractiveHere are some tips for attracting mortgage note buyers and getting the highest possible price for your note.
Start Verifying Payments Now
It's never too late to start, but earlier is always better in the case of verifiable payments.
Note 'Seasoning' refers to a history of on-time payments. The more history of payments on a note, the more it's worth as it proves the reliability of the buyer.
Keeping a paper trail of monthly payments takes away the need for note buyers to take you at your word that the buyer pays on time, every month.
Instead, they can look at the payment history themselves. This 'proof' can make a big difference in pricing…especially if the payer has weaker credit.
How Do You Find the Right Note Buyer for Your Note? Start here…
Location
It's true that houses in specific regions across the country or even in different areas of a city are worth more.
However, we aren't talking about moving the location of your home to make it more valuable. We're talking about moving your search for a note buyer.
While most note buyers purchase notes nationwide, sometimes it takes a local touch.
Note buyers in your area know your state's laws and property values, giving them a more accurate view of what your note is worth.
Note Type
Every mortgage note is different. They may have unique terms or a different payment history.
While not ideal for many reasons, if a buyer defaults on their mortgage note you still have options. One of them is to sell your mortgage note, getting out of the hassle of trying to collect past-due payments in exchange for cash now.
However, some note buyers don't purchase non-performing notes while others specialize in defaulted mortgages.
It's important to focus on finding mortgage note buyers that have experience buying your type of mortgage note.
Timing Your Mortgage Note Sale
Timing is everything. So, when is the correct time to sell your mortgage note?
Ultimately, that answer is up to you. If you want out of collecting monthly payments or if you need the cash now, then the time is right.
However, there are a few things that will make your note worth more.
Waiting to sell until the note is seasoned a year or more increases your note's value.
In addition to providing a reliable payment history, the buyer now has more equity in the game which makes them less likely to walk away from the property and the mortgage note.
Be Ready from the Start
You're selling a substantial asset which means some paperwork and due diligence are required as standard practice.
Have copies of your documents ready.
While being unprepared doesn't change the actual value of your mortgage note — it can drag out the process and make note buyers wonder if it's worth the trouble.
Do your research, know what to expect, and provide copies of all the necessary documents beforehand.
Attracting mortgage note buyers doesn't have to be hard. In fact, many of the tips to make your note more attractive increase its worth as well — it's a win-win!
Have questions about selling your mortgage note? Want to know what your mortgage note is worth? Contact Equity First Funding today for a Free, No-Obligation Note Analysis.