About Our Company
Equity First Funding, LLC is a Maryland Limited Liability Company, formed on January 20th 2016 with the purpose of buying, holding and selling Real Estate Notes secured by Mortgages or Contract for Deeds. We also purchases REOs, reselling them with owner financing to deserving buyers in an effort to provide homeownership and a positive economic and social impact to underserved communities. This model not only benefits the community, but also creates an additional source of Note inventory for EFF, that are held for cash flow or sold to other investors who are interested in higher yielding alternative investments that are backed by real estate.
Meet Our Management Team
Deborah Klemin and Mark Bruce are co-founders and managers of Equity First Funding, LLC
Jean Bruce heads our accounting department and Kim Jones manages our assets.
Deborah Klemin
Deborah has been an active real estate investor since 2005, buying multiple rental houses, apartment complex syndications, and real estate notes throughout the country. She is a business leader with strong values and an unparalleled work ethic; driven to establish strategic, mutually beneficial partnerships and relationships with clients, vendors and service providers. Deborah spent 30 years in the advertising field, where she owned and operated a successful direct mail marketing company for 18 of those years.   As a business owner and real estate investor, she wanted to find a better way to achieve passive income for herself and her partners, so in 2016 she co-founded Equity First Funding, LLC to do just that!
Below are comments from a few of her clients:
"Deborah is an exceptional business partner. She exemplifies the best traits in a partner: service, adaptability/flexibility, value, and production of continually improving ROI. Of the hundreds of business partners I have worked with in my career Deborah Klemin sticks out as the one most memorable. I will utilize her services for the rest of my working life at any company I can and will continue to recommend her services to large and small companies alike. If you write out your wish list for what you want in a partner, you can stamp her name right on top of it!" -Sean Kajcienski, CSO, Coverall Health-Based Cleaning Systems
"Knowing Deborah for over ten years, I can say that Deborah Klemin is a person whose actions absolutely match her values! To name a few, her values consist of honesty, integrity, trust and respect for others. In working with Deborah, I consistently found her to be dependable, accountable and highly competent! Deborah is the type of person who "goes the distance" in helping her clients match or exceed their personal and/or business goals. She is positive and optimistic, yet realistic. When speaking with Deborah, she suspends her own needs and wants to ensure she doesn't miss what you're saying – whether you are sharing concerns or a great story. She makes her time with you about you, not her. That is rare in today's world. An opportunity to work with Deborah is an opportunity you won't want to miss! I'm glad I didn't. Deborah is a rare find in business! I highly recommend Deborah Klemin!" ­­-Kelly L Austin, MS, CPSI VP-Training/Senior Risk Manager/Trainer-Escaping Violent Encounters for Healthcare Providers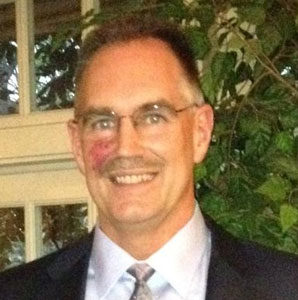 Mark Bruce
Mark graduated from Wofford College in 1982 with a Bachelor of Science degree in Economics. After that he worked as a salesman for First Investors, selling Mutual funds and life insurance. In 1985 he went to work for Motorola in their 2-way radio sales division selling business to business communication solutions. In 1986, Mark helped his wife Jean, open SunChasers Tanning Salon, and a few years later joined her full time, growing that business to a 5 location chain. In 2009 Mark and Jean sold their 5 tanning salons to Palm Beach Tan Inc., the nation's largest franchise. Together they continued their real estate investing that had started in 1991 when they purchased the strip center that was built for one of their tanning location and medical offices.
Jean Bruce
Jean worked as a full time Bank Teller at Maryland National Bank while attending college where she studied Accounting for two years at Catonsville Community College and her final two years at Towson University. From 1983 to 1986 she worked at Johns Hopkins Applied Physics Lab in their Internal Audit Department. In November of 1986 at the age of 25, she opened SunChasers Tanning Salon. She grew her company from one location to five and had 15 full time and 60 part-time employees when it was sold. Jean was responsible for all the bookkeeping and accounting for the multi-million-dollar business, while Mark concentrated on operations and sales. From 2009 to present, Jean is responsible for all of the book keeping and accounting duties for her personal real estate holdings and Equity First Funding.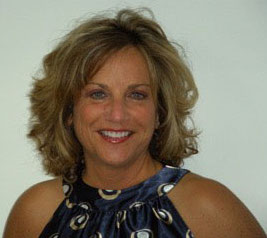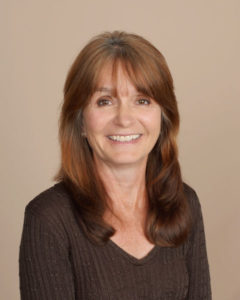 Kim Jones
Kim graduated Poole Business College (Bournemouth, England) in 1978 and moved to the United States in 1981 where she started her working career at Manufacturers Hanover Corporation.
In 1988 Kim moved into commercial real estate serving as Office Manager for a total of 27 years between two successful real estate development, acquisition and management companies, i.e. Watson & Associates and Kahl & Goveia. She performed top level administrative duties in the management of all aspects of these busy real estate offices.  She provided administrative support for operational and confidential initiatives, managed multiple transactions, simultaneously collaborating with lenders, investors, title, escrow and attorneys to expedite timely and accurate closings, assisted in proper administration of leases, lease abstracts, amendments and related correspondence, as well as HR administration, and office management. Kim is extremely detailed, consistent, loyal and efficient.
Her strong organizational and relationship-building skills along with her exceptional attitude are an asset to Equity First Funding, LLC.